| | |
| --- | --- |
| | Solve a Messenger problem |
After installing Windows Messenger 4.5, the 'Start Netmeeting' option no longer exists
Solve ID: 4

Step 6: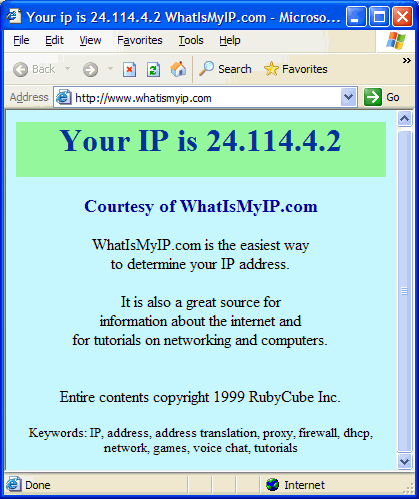 If the Directory is down, ask your contact for their IP address. If they are not sure of their IP, have them go to http://www.whatismyip.com. The IP will be in green (seen in screenshot above).

Continue on to Step 7 >>
Or, you can show all the steps at once.
Or, go back to the list of problems.