| | |
| --- | --- |
| | Solve a Messenger problem |
Using a firewall to connect to .NET Messenger Service
Solve ID: 16

Step 3: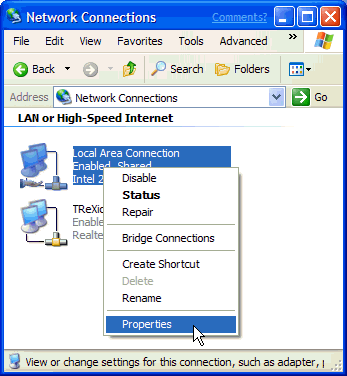 Right click your connection, then click Properties. For cable modem users, your connection will usually be called Local Area Conneciton. For dialup, it should be the name of your Internet Service Provider.

Continue on to Step 4 >>
Or, you can show all the steps at once.
Or, go back to the list of problems.