| | |
| --- | --- |
| | Solve a Messenger problem |
Removing a Passport (including dropdown list in Messenger) from your Windows XP Account
Solve ID: 2

Step 1: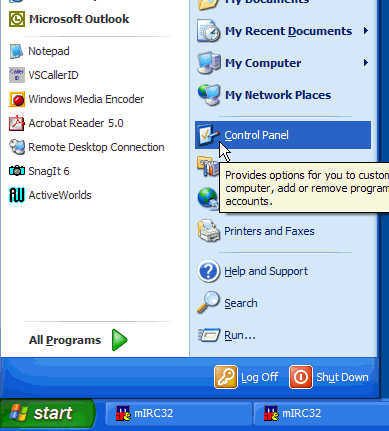 Click the Start Button, then click the Control Panel.

Step 2: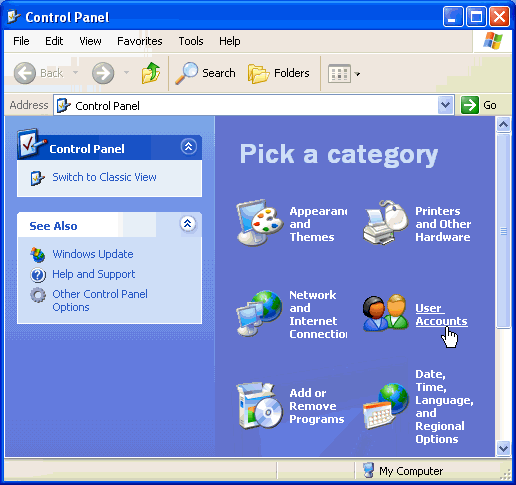 Click User Accounts in the Control Panel.

Step 3: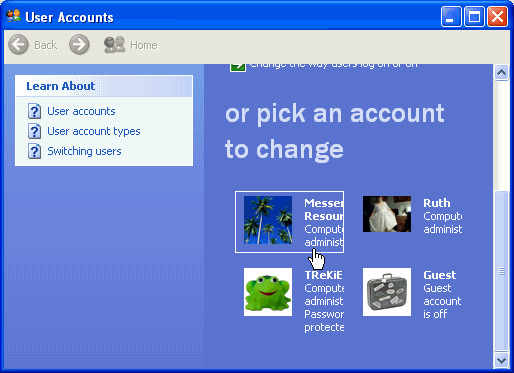 Click your Account Name.

Step 4: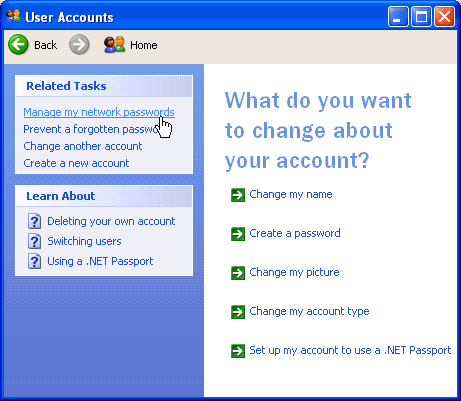 On the left side of the screen, under Related Tasks, click 'Manage my Network Passwords'.

Step 5: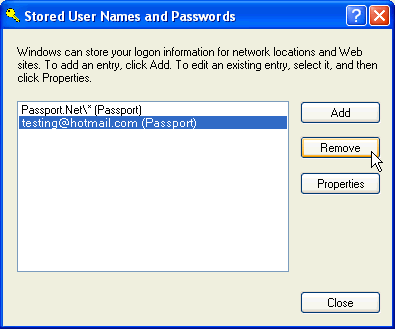 To delete your assigned passport, click the passport account -- ones marked (Passport), and click the Delete button.

This should solve your problem. Return to the list of problems.